Huipil Overalls- S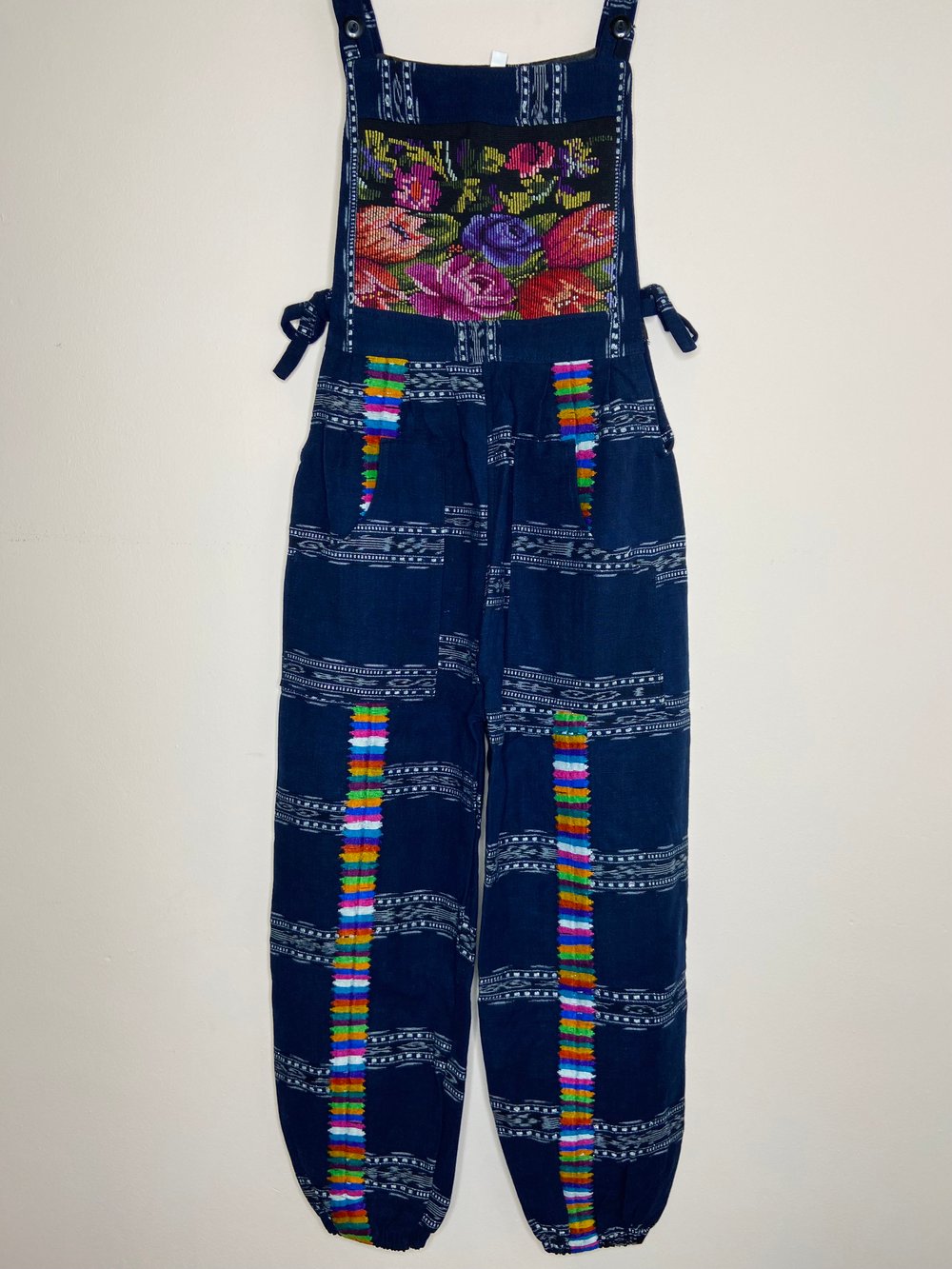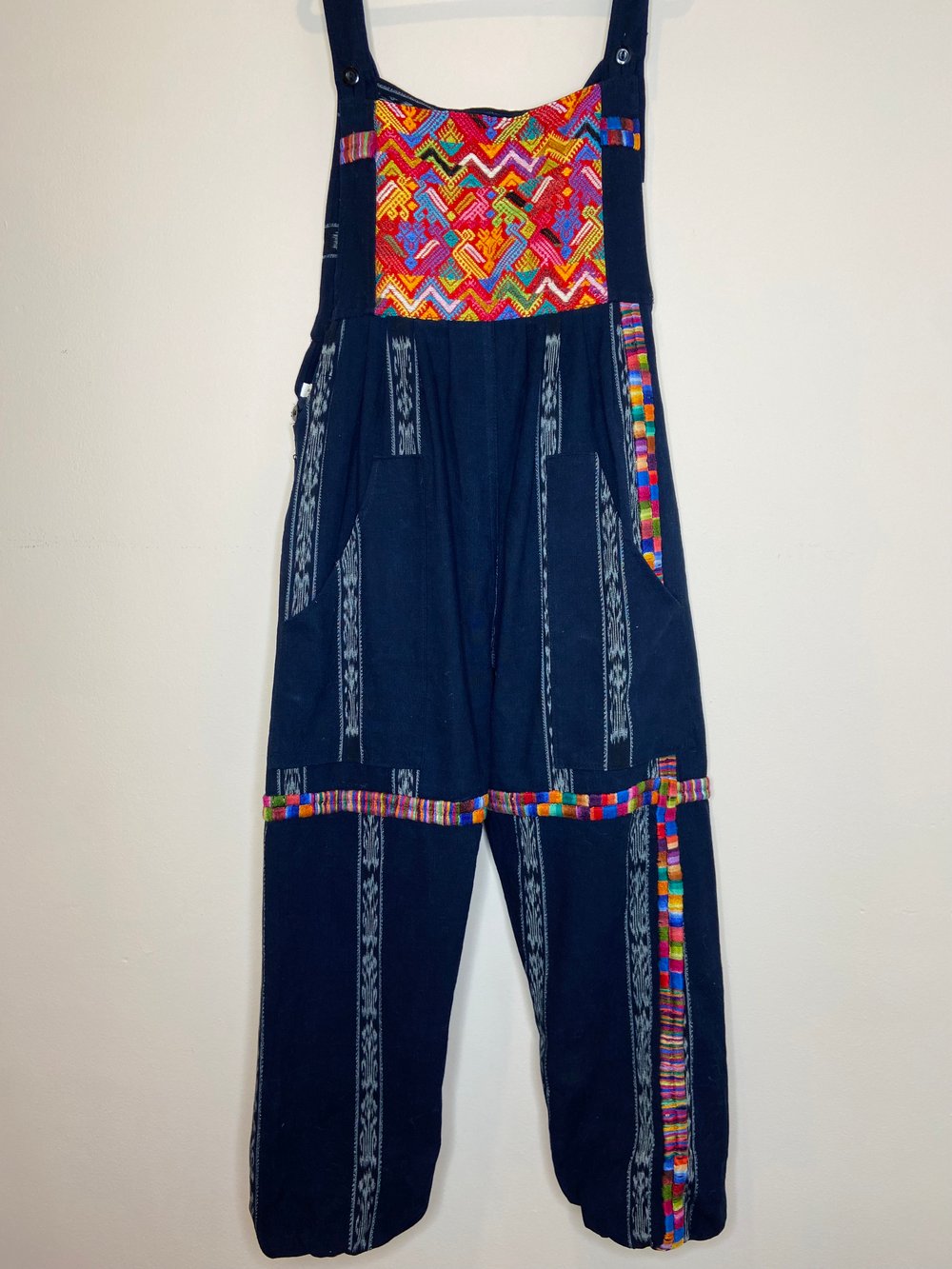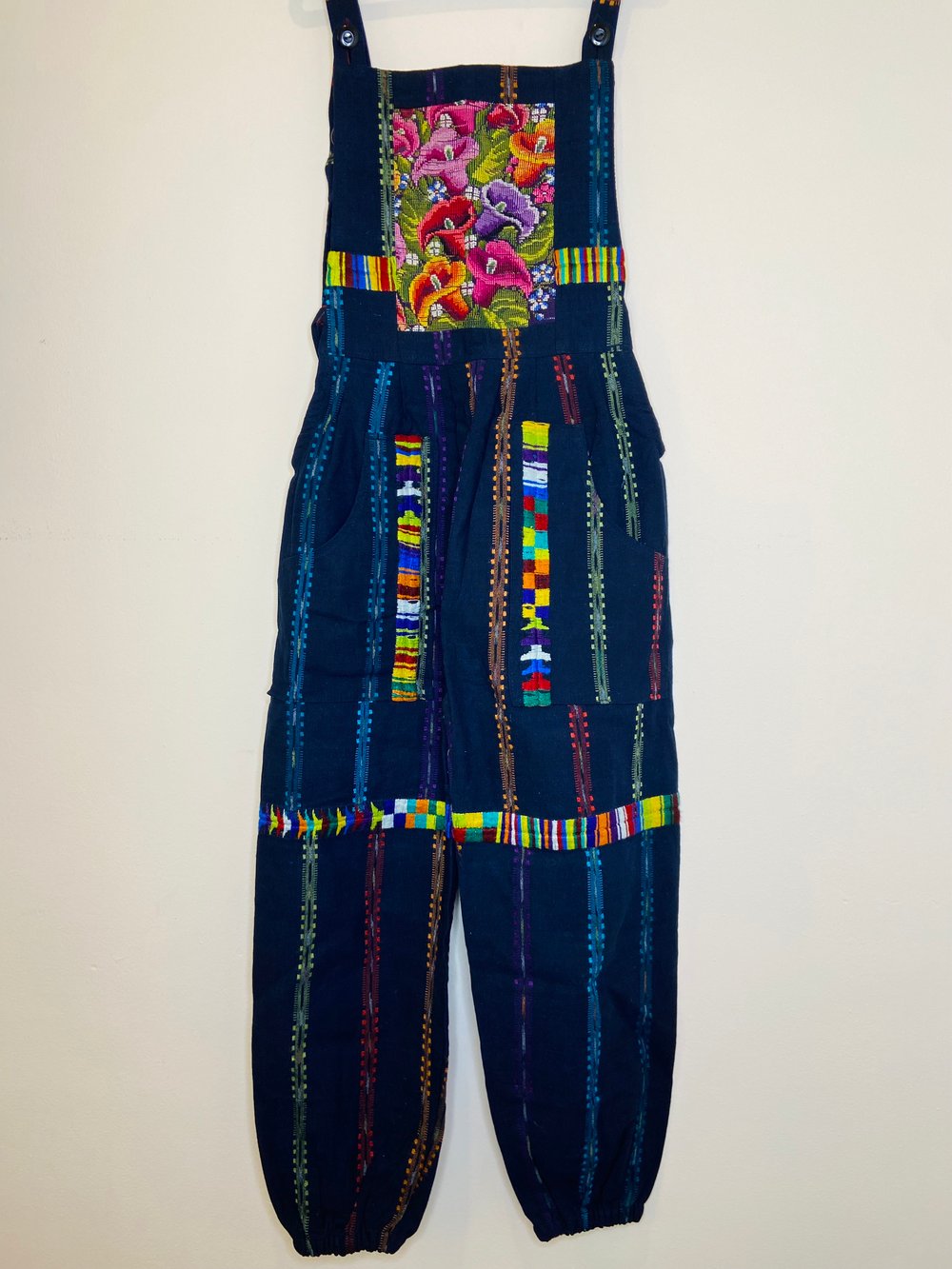 Cotton overalls with a front panel made with a piece of repurposed huipil as the main focus. Each pair is unique and feature beautiful embroidered details on the pant legs.
Approximate Measurements:
Waist: 34"
Hips: 40"
Length: 52" (from shoulder straps all the way down the pant legs.
Features:
2 buttons on shoulder straps
**Refer to sizing chart for approximate measurements, all sales are final**
Made in Chichicastenango, Guatemala.